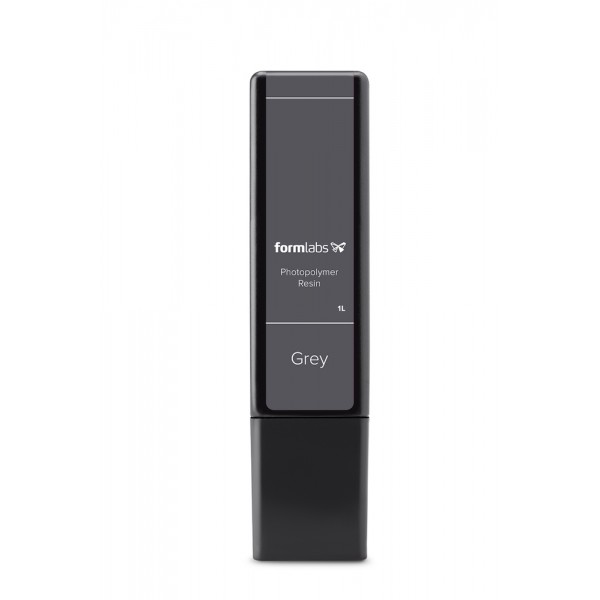 Formlabs Grey Resin (1 Litre) Cartridge for Formlabs Printer.
Grey resin is perfect for general purpose prototyping and design, excellent for capturing small details.
This resin cartridge is for use with the Form 2, Form 3 and the Form 3L Formlabs printers.
Supports print resolutions: 100, 50 & 25 microns. Check here for up to date layer setting availability for the Form 3 series.

...
Shipped from Rhino Web Store stock in the UK.
Choose your delivery option: Free Click and Collect Customer Collection; Same Working Day Delivery arranged by Rhino Web Store; Next Working Day delivery arranged by Rhino Web Store.
...
Want to see more before you buy? Then visit our London Formlabs Showroom to get hands on with the Formlabs Form 3 and the entire Formlabs Ecosystem - contact us to arrange this today!
Formlabs - Grey Resin Cartridge (1 L) for Form 2, Form 3 & Form 3L
Product Code:

FL-06 / RS-F2-GPGR-04

Availability:

In Stock
Tags: Formlabs, Form 2, Form 3, 3D Printing, Consumables, Resin