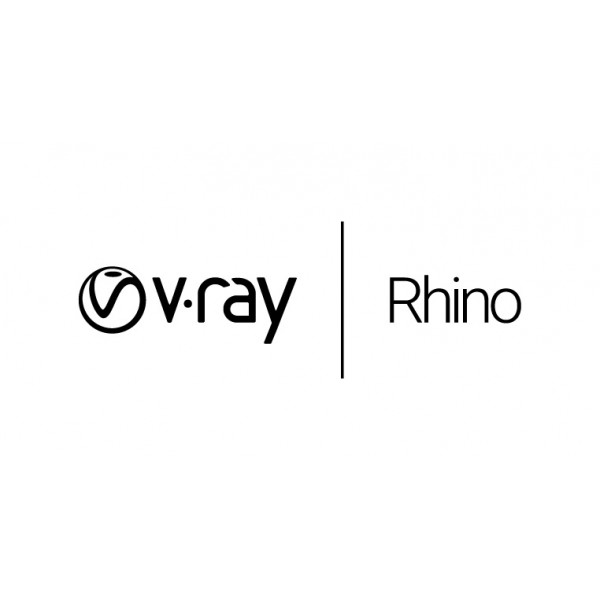 V-Ray 3.6 for Rhino is now shipping and it now supports Rhino v6 for Windows!

V-Ray 3.6 for Rhino is available for short term (1 month) rental.
There are two Licensing options with V-Ray 3.6 for Rhino:
USB Hardware Lock (Dongle)
OR

On-Line Licensing requires a constant internet connection (more details at the bottom of this page). If a USB Hardware Lock is preferred that is a separate purchase at an additional £22 plus VAT.
V-Ray 3.6 for Rhino
V-Ray 3 for Rhino is made for designers. It's clean. It's simple. And it's now faster than ever to create great-looking renders right in Rhino.

V-Ray 3 is built to be the smartest and fastest renderer for Rhino. With new quick render presets and intuitive controls, you can focus on design, not the technical details. Its twin-engine rendering architecture can take full advantage of the latest CPU or GPU hardware. And with V-Ray's full suite of tools, you can render anything and everything – from quick design concepts to your most detailed 3D models.
Easy to use:

Easy to learn and easy to use, V-Ray works seamlessly with Rhino's versatile 3D modeling tools.

Quality:

V-Ray lets you render the highest quality images possible – right in Rhino.

Power:

V-Ray gives you the power to render anything and everything – from quick concepts to your largest and most detailed 3D models.

Speed:

Render fast, design faster. V-Ray for Rhino lets you spend more time being creative and less time waiting.

Creative control:

Focus on design, with a full set of creative tools for lights, materials and rendering.

The industry standard:

Top designers rely on V-Ray every day to visualize world-class products, buildings and more.
What's New
New UI:

Designer-friendly user interface for faster and easier workflows.

Material library:

Select from over 500 drag and drop materials to speed up your next project.

V-Ray Swarm:

Render with maximum power using V-Ray's new simple and scalable distributed rendering.

Denoiser:

Automatically remove noise and cut render times by up to 50%.

Virtual Reality:

Render virtual reality content for popular VR headsets.

Section cuts:

Render quick cutaways and cross sections with V-Ray Clipper.

Aerial perspective:

Add depth to your images with realistic atmospheric effects.

Grass & fur:

Create realistic grass, fabrics and carpet with V-Ray Fur.
Render Nodes - there are pricing options to add Render Nodes. Please call us for more information on those.
Online licensing - With the release of V-Ray 3 for Rhino, there is now an online licensing option. With online licensing there is no wait to receive a physical dongle, and licenses can be activated in real-time once an order is processed. Online licensing is fast and secure, and you will be able to access your new software much faster – without the back and forth of WBC and RTU files. For online licensing to work you need to have constant internet access or else V-Ray will not function.
V-Ray 3.6 for Rhino - Short Term (1 month) Rental